Finding an inexpensive time out can be a drag, but if one isn't bashful, the results can be stunning:
1. Volunteer to be models for a beauty school hairdresser's contest.
2. Make a bid for a Guinness book of world records hit, and call the newspapers to cover it.
3. Try a new sport together, like Aikido or mountain-climbing.
4. If you're ready to meet each others friends, set up a revolving dinner party, one course at each person's house.
5.  Crash a top line art opening; your reward will be free wine and cheese and a great viewing.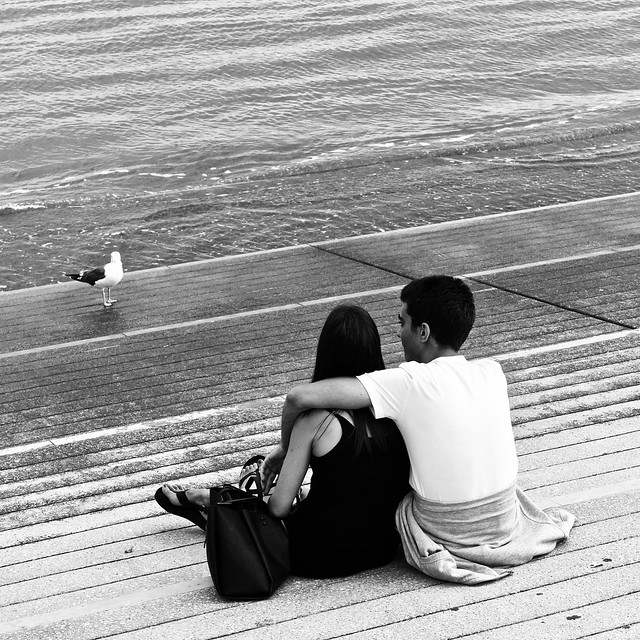 Inexpensive Nights Out for the Introvert Couple
Hard to pick up that phone, and a little harder to pick the right place for your shy, bookish date? Here's a few choices:
1. A simple poetry or book reading is a free night out that spurs conversation.
2. How about a visit to the museum? Museums are often free with changing exhibits.
3. Are you passionate about a cause? Sign up to volunteer together.
4. Remember car games you played as a kid? Schedule a drive and bring back car games!
5. Everyone appreciates a picnic in the park. How about a park that has some added perks, like a wildflower trail or even an old carousel.
Five Dating Tips for the Homebody
Sure you'd like to date, but really, you're more of the stay-at-home type. Help is on the way:
1. Game Night – We're not talking electronics, but old-fashioned board games where everyone plays together while munching on snacks. Really, it's fun!
2. Make a romantic dinner at home, complete with music and champagne.
3. Make your own sushi. You can buy all the fixings for a lot cheaper than the sushi bar.
4. Go star-gazing. Get a blanket, a bottle of wine or hot chocolate and lay out under the stars.
5. For those who've been together awhile – practice a strip-tease act and perform for your date.